WELCOME TO MONDO MACABRO
If you have any questions or concerns, please contact us directly at mondomacabrousa@gmail.com
UNTIL FURTHER NOTICE THE "STORE" FUNCTION OF THIS SITE IS CLOSED. 
PLEASE ONLY USE THIS SITE FOR UPDATES ON FUTURE RELEASES, SIGNING UP FOR THE NEWSLETTER, OR FOR ARCHIVAL PURPOSES.
TO PURCHASE OUR TITLES, PLEASE VISIT mondomacabro.bigcartel.com. SORRY FOR ANY INCONVENIENCE. 
THE LATEST NEWS 
MARCH PRE-ORDER INFO! 
We are releasing three new Limited Edition Blu-rays this March/April. They will go up for pre-order on Thursday, March 24th at 9 AM Pacific/12 Noon Eastern (google what time that is where you live). They will be on sale ONLY at our Big Cartel site. There will be a bundle deal for all three (at a slightly reduced price and shipping fee) as well as individual listings for each.
We expect to begin shipping them in early to mid April, although delays are always possible. 
The three releases are: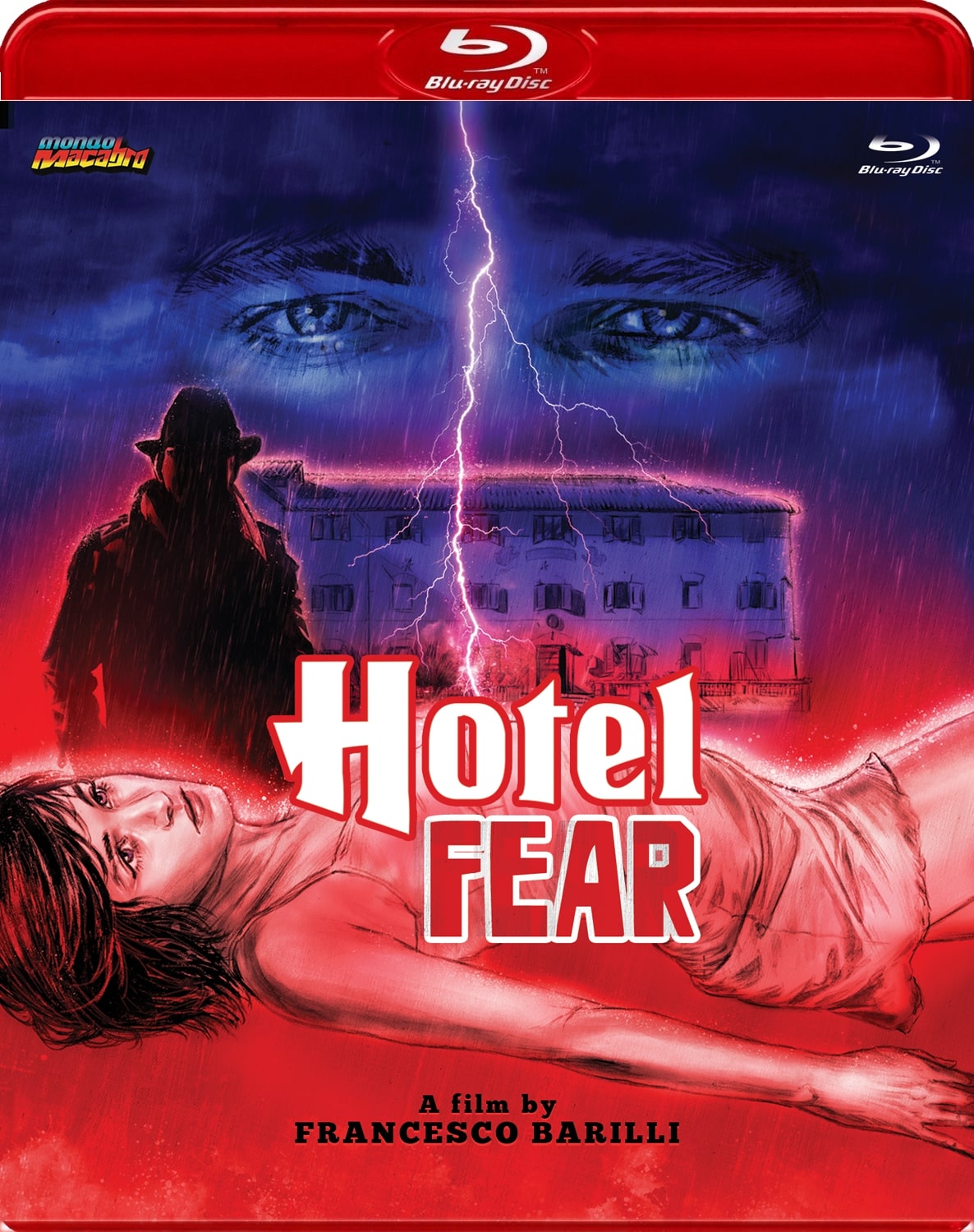 HOTEL FEAR aka PENSIONE PAURA (Italy/Spain, 1976)
The story takes place in Italy towards the end of World War Two, in a run-down hotel on the shore of a large lake. A strange assortment of guests are staying there. They seem to be either suffering from mental illness, involved in scams of one sort or another, or hiding from something in their past.
Rosa, a teenage girl played by Lenora Fani, works with her mother, Marta, trying to keep the hotel functioning. Due to the war and the frequent bombing raids that take place, the hotel is on its last legs and even finding food for the guests is a major problem. Rosa writes letters to send to her father who is off fighting in the war.
Rosa's mother dies unexpectedly, and suddenly the girl finds herself at the mercy of the sexually rapacious and insane hotel guests. After a vicious rape by two of the guests, Rosa despairs. She calls on her absent father to avenge her. And it seems her call is answered when the two guests die violently at the hands of a masked, gloved killer. But who really is this mystery assassin? And is Rosa losing her grip on reality?
This was director Francesco Barilli's second feature film, after the highly regarded PERFUME OF THE LADY IN BLACK. Due to distribution problems the film has been hard to see. It has never been released in the US before and this is its world premiere on Blu-ray.
DISC FEATURES
Region free BD50
1080p presentation of a brand new 2K restoration of the original camera negative
Choice of Spanish and Italian language tracks with separate English subtitles for each
Brand new interview with director Francesco Barilli
Brand new interview with actor Luc Merenda
Archival interview with Francesco Barilli
Brand new audio commentary by Rachael Nisbit and Peter Jilmstad of the Fragments of Fear podcast
Alternate scenes
Trailer
LIMITED EDITION FEATURES
20-page booklet featuring brand new writing on the film by Italian film historian Roberto Curti
Set of lobby card reproductions
Reversible cover with new art by Gilles Vranckx on one side and original ad art on the other
1500 numbered copies in the usual red case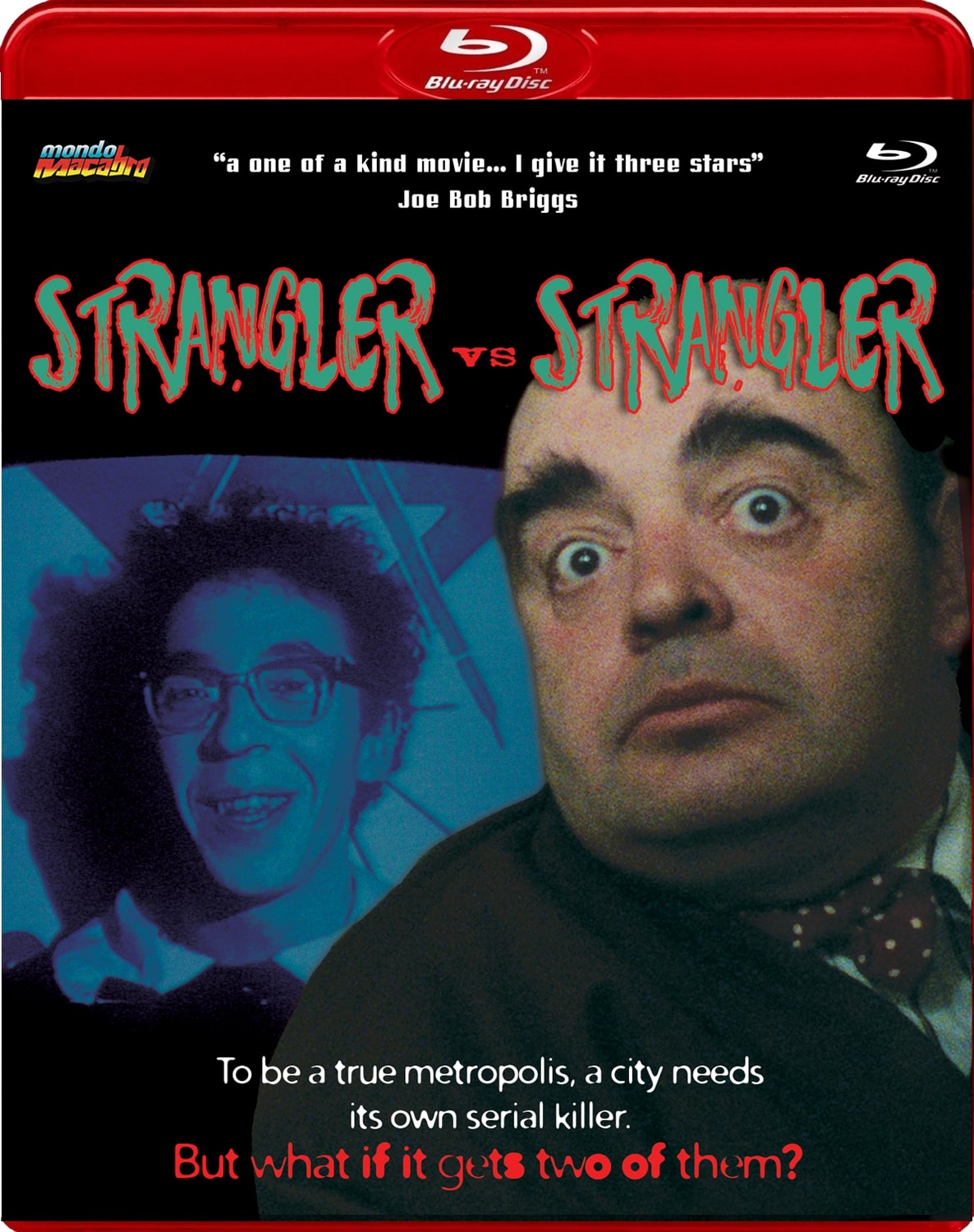 STRANGLER VS STRANGLER (Yugoslavia, 1984) 
It's the mid-1980s and the city of Belgrade is aiming for metropolitan status which would put it on a level with New York, Paris and London. For a city to reach that category it has to attain a special level of crime. It needs a serial killer. Exhibitionists in cemeteries, peepers in parks, bank robbers, reckless drivers, rapists, murderers, all these Belgrade already has. For the city to be classified as a metropolis it needs the king of criminals: the strangler.
Suddenly a series of murders takes place. A deranged flower seller is strangling women on the streets of Belgrade, their crime in his eyes being that they refused to buy his carnations. At last, the city has its own serial killer. Finally, it can attain the status of metropolis.
A local new wave rock musician become obsessed with the murders and releases a single dedicated to "The Belgrade Strangler". An outspoken female DJ condemns media interest in the case, arousing the ire of the Strangler himself. Gradually these three characters find themselves drawn together, leading to a surprising and bizarre climax.
Directed by the award-winning Slobodan Šijan, one of his country's most successful film makers, Strangler vs Strangler was controversial on its original release due to its mix of horror, satire and pitch-black comedy.
DISC FEATURES
Region A locked BD50
Worldwide Blu-ray debut; US home video premiere
1080p presentation from a brand new 2K restoration of the original camera negative
Choice of Serbian language track with English subtitles or rare English language dub
Brand new interview with director Slobodan Šijan
Audio commentary from Serbian film critics and historians Dejan Ognjanović & Igor Stanojević
LIMITED EDITION FEATURES
20-page full color booklet with brand new writing on the film by Dejan Ognjanović
1000 numbered copies in the usual red case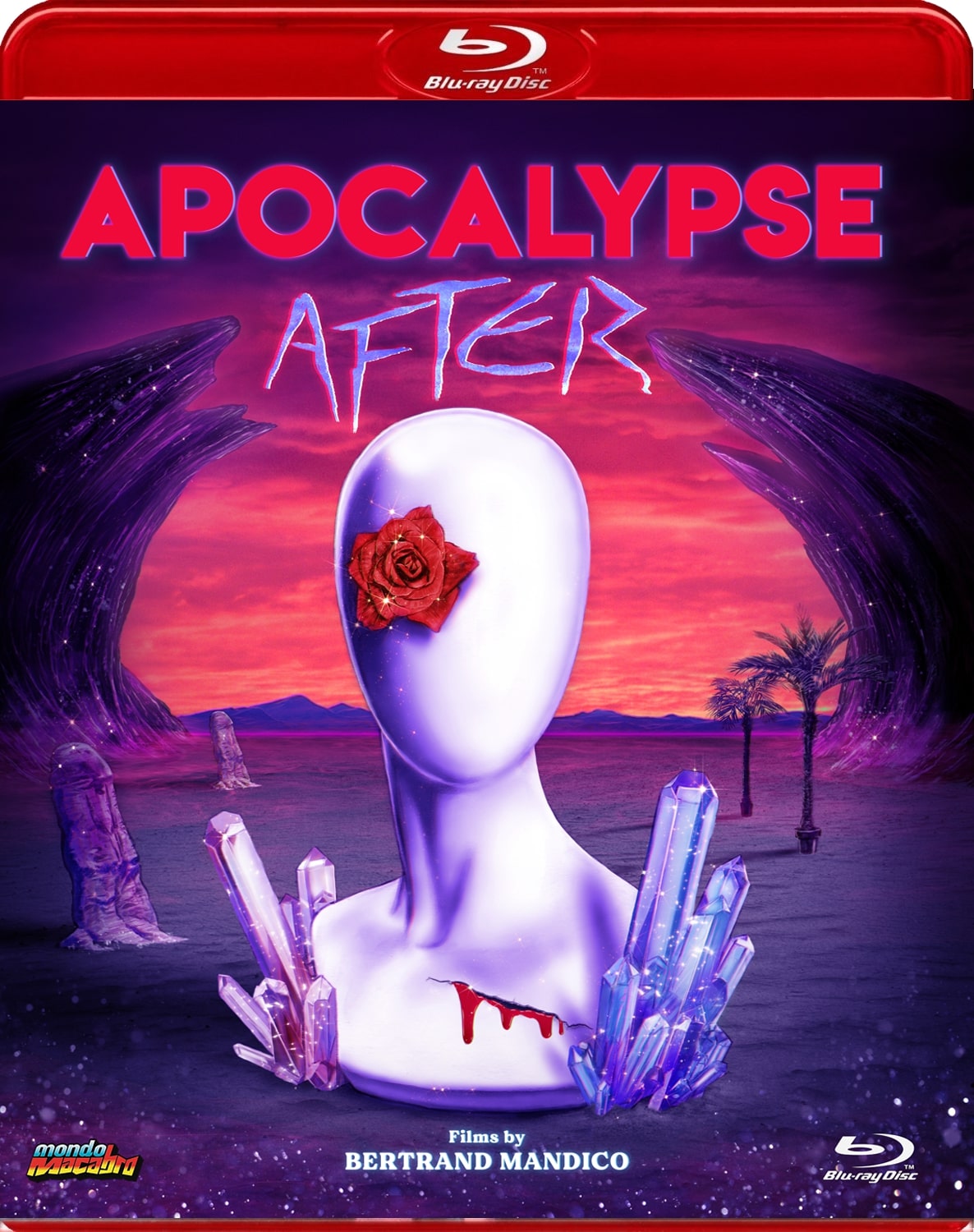 APOCALYPSE AFTER: FILMS BY BERTRAND MANDICO
Bertrand Mandico is one of world cinema's most visionary and original film makers. He began work as an animator and went on to win many awards for his short and medium length films. In 2017 his first feature, THE WILD BOYS, was released to great acclaim and was followed in 2021 by his second full length feature AFTER BLUE. He is currently working on a new feature – SHE IS CONAN.
Mandico makes films that are unlike anybody else's. His work has an astonishing beauty mixed with moments of dark humour, cruelty, eroticism and melancholy. The textures, colors, secretions and sounds from which he constructs his films create a seductive and immersive world that envelopes the viewer, drawing us into a magical and mysterious place where almost anything could happen next.
This Region A locked BD50 contains 11 films by Bertrand Mandico, all in glorious HD:
APOCALYPSE AFTER
BLUE CAVALIER
BORO IN THE BOX
DEPRESSIVE COP
ANY VIRGIN LEFT ALIVE?
HE SAID HE IS DEAD
LIVING STILL LIFE
OUR LADY OF THE HORMONES
PREHISTORIC CABARET
SALAMMBO
THE LIFE AND DEATH OF HENRY DARGER
LIMITED EDITION FEATURES
20-page full color booklet featuring art and design work by Bertrand Mandico
Brand new cover art by Gilles Vranckx
1500 numbered copies in the usual red case
Please note there will not be a retail edition of this release